Files in this post – Learning Activity Sheets Compilation for Quarters 1-4.
In this post, we tried to compile all of the learning activity sheets that are available on the internet. We looked for every grade in every quarter and compiled them to this one post to make downloading easier.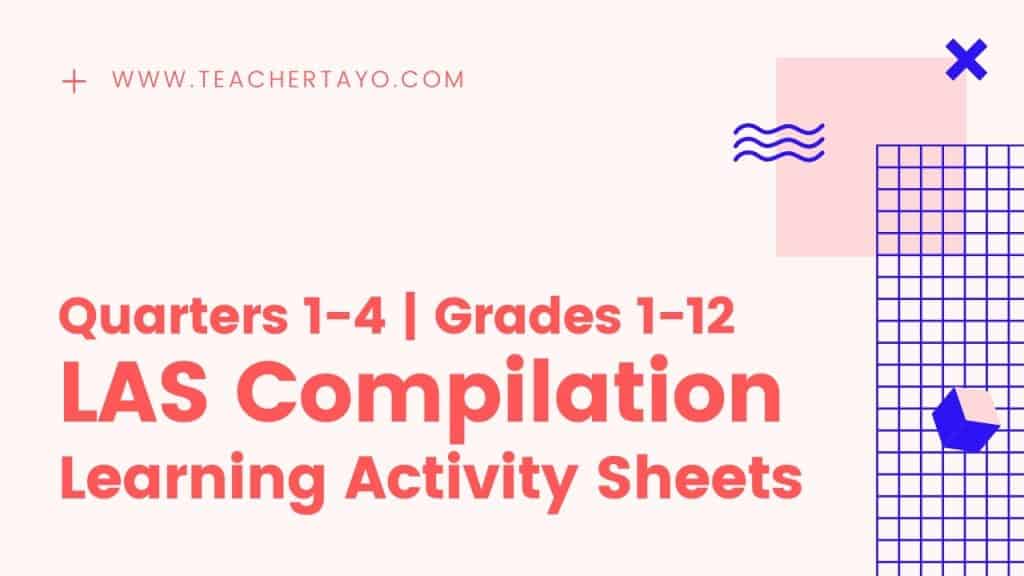 Take note that these learning activity sheets are not made by us but from different sources on the internet. If you're one of the owner of these files and want the files to be removed, you can always send us an email.
With that being said, we are always on the lookout for a new Learning Activity Sheets (LAS). If you want to share yours, or if you found an LAS on the internet and want to share it to other teachers as well, then please do send us an email (admin@teachertayo.com) or visit our Facebook page.
Learning Activity Sheets Compilation
So far, these are what we were able to searched for:
Recently Added:
3rd Quarter LAS made by Cagayan De Oro: DOWNLOAD
You May Also Like:
Modules Compilation: DOWNLOAD
WHLP: DOWNLOAD
Discover More: DOWNLOAD
Read Interesting Articles: DOWNLOAD
RECOMMENDED