This post is a compilation of science modules quarter 4 for Grades 4 to 10, these are DepEd self learning modules (SLM) for the school year 2021-2022.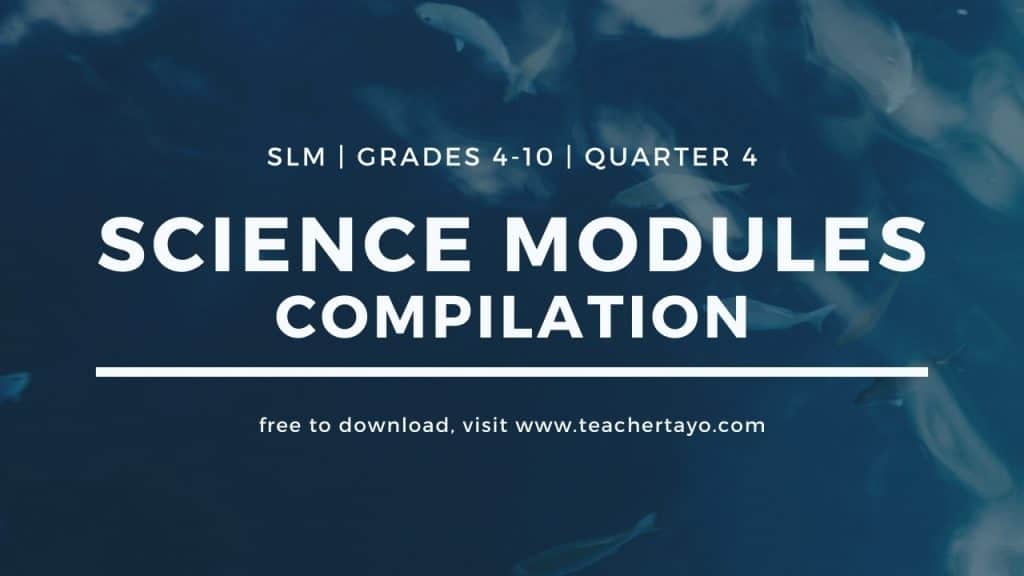 Since face-to-face classes aren't yet permitted, students and teachers will introduce learning in which the combination of the different distance learning modalities such as printed modules, offline digital modules, online, and TV and radio-based teaching will be used until face-to-face classes formally begins.
In accordance, DepEd had been uploading self learning modules for teachers and student to use in their distance learning.
Science Modules Quarter 4 – Grades 4 to 10
Join our Facebook group to be updated at all times.
Download More:
Disclaimer:This post is created for information, education and dissemination purposes only, NO copyright infringement intended, for more questions and inquiries contact us through our Facebook page, @teachertayo.
RECOMMENDED