This post contains free to download School Form 9 for elementary (SF9) or Learner's Progress Report Card, or what we formerly know as Form 138.
The Department of Education (DepEd) issued DO 11, S. 2018 – Guidelines on the Preparation and Checking of School Forms, for the preparation, updating and evaluation of school forms in basic education starting end of School Year 2017-2018.
DepEd also issued DO 58, S. 2017 – Adoption of new School Forms for Kindergarten, Senior High School, Alternative Learning System, Health and Nutrition and Standardization of Permanent Records.
This policy institutes new forms to be used in schools and other institutions delivering basic education, particularly Kindergarten, SHS, and ALS, and standardizes the forms for the learners' Health and Nutrition, and Permanent Records.
The new, standardized forms shall be used in all public schools and ALS Community Learning Centers starting SY 2017-2018. Private schools, state and local colleges and universities as well as other higher educational institutions offering basic education are enjoined to adopt the said forms.
Please take note in preparing SF9 Progress Report Card for all Grade level except Kinder:
Rename the Form from Form 138 to SF9 Progress Report Card (DO 58, 2017);
The content and format as prescribed by DO 8, 2015 (DO 58, 2017); and,
Learner's Name should be written the way it was generated in the SF5 (from LIS). (DO11, 2018)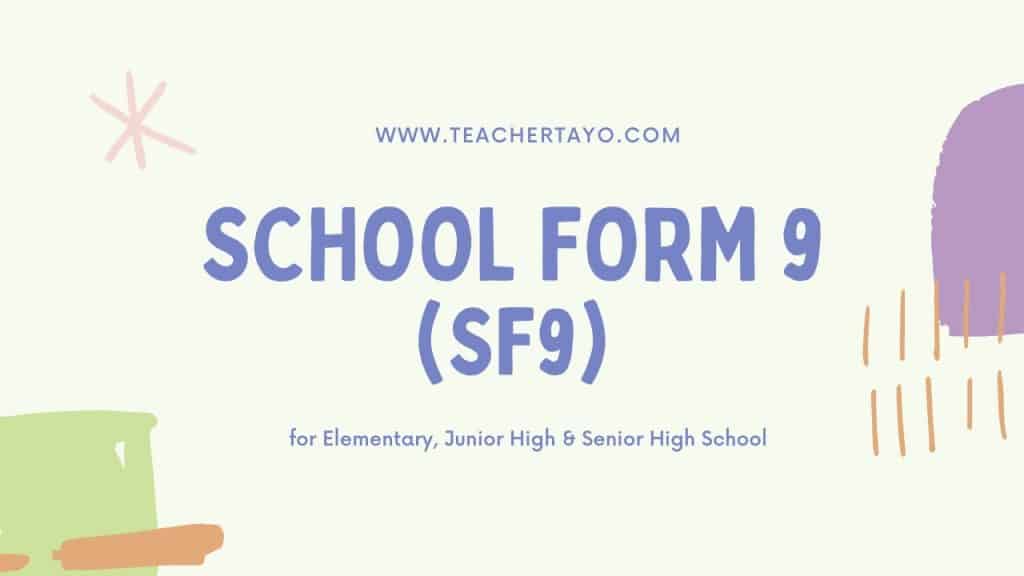 School Form 9 for Elementary Free Download
School Form 9 for ELementary – SF9 DOWNLOAD
Download More:
Join our Facebook group to be updated at all times.
RECOMMENDED