Jack Rico, a 13-year-old boy from La Mirada, California, has made history after graduating with four associates degree from Fullerton College.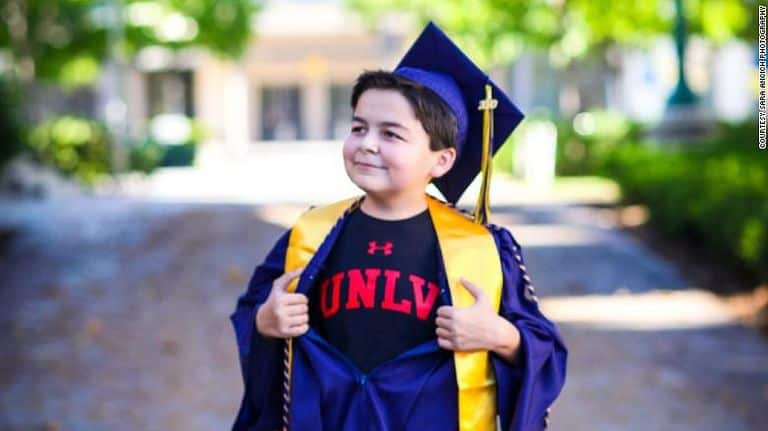 According to CNN, Rico's feat makes him the youngest student in the school's 107-year-old history to achieve the milestone, which took him only two years.
Majoring in one study is difficult enough, but this young lad attained associate's degrees in history, human expression, social behavior, and social science while maintaining a 4.0 GPA.
Rico attributed his achievement to proper time management and listening to his instructors. His curiosity to learn new stuffs was also a big factor in his learning process.
"I just love learning new stuff, I love knowing more about the world and all the different things we could study," Rico told the media outlet.
Fullerton College President Greg Schulz said that Rico can't help but stick out from the crowd, despite the community college having 21,000 students.
"It is not typical to have such a young student take classes, so Jack is pretty well known on the Fullerton College campus," he said. "Jack is wise beyond his years, and I'm so pleased that he found a home and place to excel at Fullerton College."
Ru Andrade, Rico's mother, said she knew her child was special ever since he was a kid. In fact, on Rico's fourth birthday, she asked her what he wanted for his birthday, and Rico replied that he wanted to see the White House.
In an attempt to turn down the request, Andrade told Rico that if he can memorize the name of all US presidents, then she would take him there.
"I told him that was a really big trip for a three-year-old," Andrade said. "Just kidding around, I said, 'If you can memorize all the presidents, I'll take you.'"
A week later, she was surprised when Rico told her that he memorized not only the presidents name but also the vice presidents.
"He said, 'I already knew the presidents, but I memorized all the vice presidents so that we could go,'" Andrade recalled. "So that's when I knew, 'Oh, you're already smarter than me.'"
Rico had his birthday wish granted.
RECOMMENDED