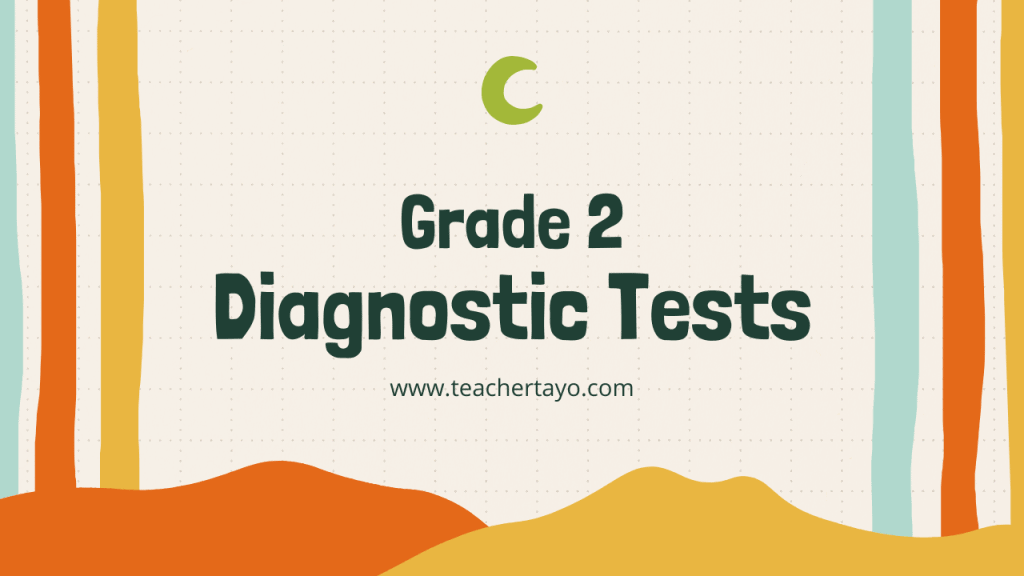 Download Grade 2 diagnostic tests in order to assess your students current knowledge of a particular subject, making it easier for you as a teacher to guide your students with their educational growth as a whole.
A diagnostic test or assessment is a form of pre-assessment where teachers can evaluate students' strengths, weaknesses, knowledge and skills before their instruction. An identical assessment may be given post-instruction to identify if students have met a course's required learning objectives.
With this form of assessment, teachers can plan meaningful and efficient instruction and can provide students with an individualized learning experience. Written by students, the diagnostic assessment is a tool for teachers to better understand what students already know about a topic when submitted before the start of a course.
Grade 2 Diagnostic Tests – Download Here
DOWNLOAD MORE:
Weekly Home Learning Plan (WHLP) – DOWNLOAD
Learning Activity Sheet (LAS) – DOWNLOAD
Self-Learning Modules (SLM) – DOWNLOAD
Benefits of Diagnostic Test/Assessment
As you may have surmised, diagnostic assessment benefits both the instructor and the students. First, it allows teachers to plan meaningful and efficient instruction. When a teacher knows exactly what students know or don't know about a topic, she can focus lessons on the topics students still need to learn about rather than what they already know. This cuts down on student frustration and boredom.
Second, it provides information to individualize instruction. It may show a teacher that a small group of students needs additional instruction on a particular portion of a unit or course of study. He can then provide remediation for those students so that they can fully engage with new content. Similarly, if a teacher discovers that a group of students has already mastered a large portion of a unit of study, he can design activities that allow that group to go beyond the standard curriculum for that topic through independent or small group study.
Finally, it creates a baseline for assessing future learning. It shows both the teacher and the students what is known before instruction has occurred. Thus, it sets a baseline on a topic. As the students move through instruction, they can see what they are or aren't learning, and the teacher can provide remediation or enrichment as needed.
Reference: study.com, tophat.com
RECOMMENDED